inlingua Courses for
children and teenagers
Children have exeptional learning skills and it is important for them to relate to the foreign language by considering it not just an inevitable school subject, but a valuable, effective and fun tool.
That's why, Inlingua Verona offers training courses for children, which are part of the teaching programme and deal with the needs of the individual institute.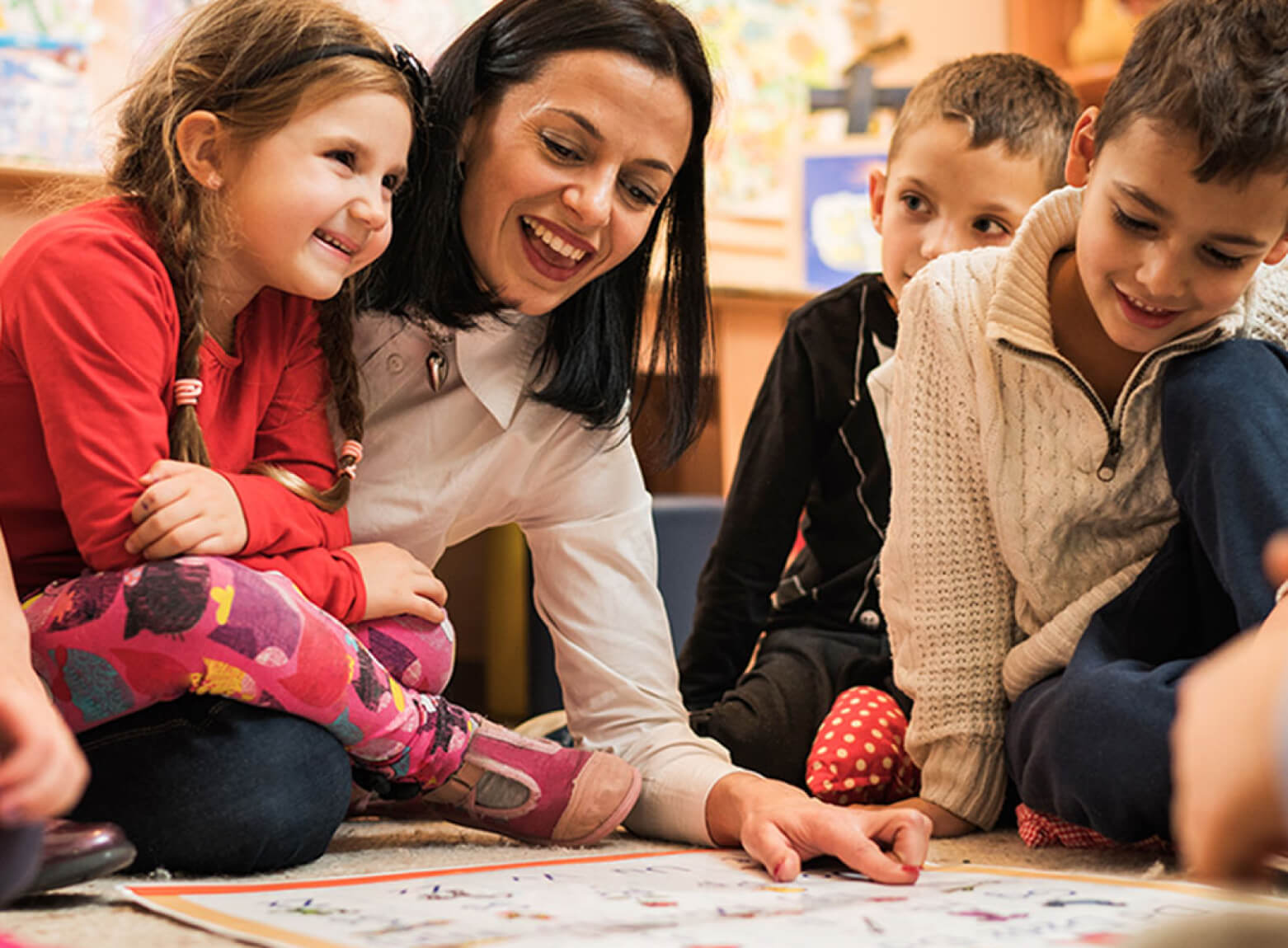 Teaching programmes
Courses for children and teenagers
Dots: 3-5 years old (First English)
DOTS First English is the material designed to stimulate interest and curiosity towards the English language in a dynamic and enjoayable way, throughout activities such as music, dances, drawings, stories, games and creative and manual activities.
Each level is compatible with the cognitive development of its age group.
Bubbles: 6-8 years old
BUBBLES programme accompanies children in their transition from kindergarten to primary school and encourages them to interact.
Bubbles was created taking into account the cognitive features of children who are beginning to experience what reading and writing are, but it also offers different activities including songs, nursery rhymes and art, aiming to make children practice what they learn
Junior: 8-10 years old
The programme dedicated to children from 8 to 10 years old, which combines different leisure activities with English lessons, the best way to capture attention and interest, gradually gaining familiarity and confidence in the foreign language.
Go World: 11-13 years old
The topics are designed to stimulate the interest of children and the textbook activities aim to prepare students for the A2 level of the Key or Key for Schools Cambridge exam, while the second part deals with the transition from A2 to B1.
Teen: 14-18 years old
Fun, engaging and interactive, the Teen programme allows kids to dive into a foreign language with ease and enthusiasm, developing both their language and interpersonal skills.
Tailor-made courses
Remedial courses and support to the English, French, German and Spanish teaching programmes, added to tutoring services to improve foreign language learning. Preparation courses for the major and most prestigious exam types: Cambridge, Ielts, Toefl, Goethe, Dele, Delf etc.
Do you need more information or would you like to proceed with registration?
Contact us
Inlingua Verona S.r.l. | P.IVA 02868840238 | Registro Imprese di Verona PEC: inlinguaverona@pec.it | Capitale Sociale  € 10.200,00 i.v. | REA VR – 290406